Capture every lead opportunity with a digital contact center that puts relevant information and actions at your fingertips for more personal, efficient patient interactions — and an integrated Patient Journey Manger to track and nurture patients through their entire care experience.
Used together, these tools can dramatically reduce costs, increase patient satisfaction, improve team communication, and expose inefficiencies across all of your lead data.
Meet the contact center with healthcare at it's center.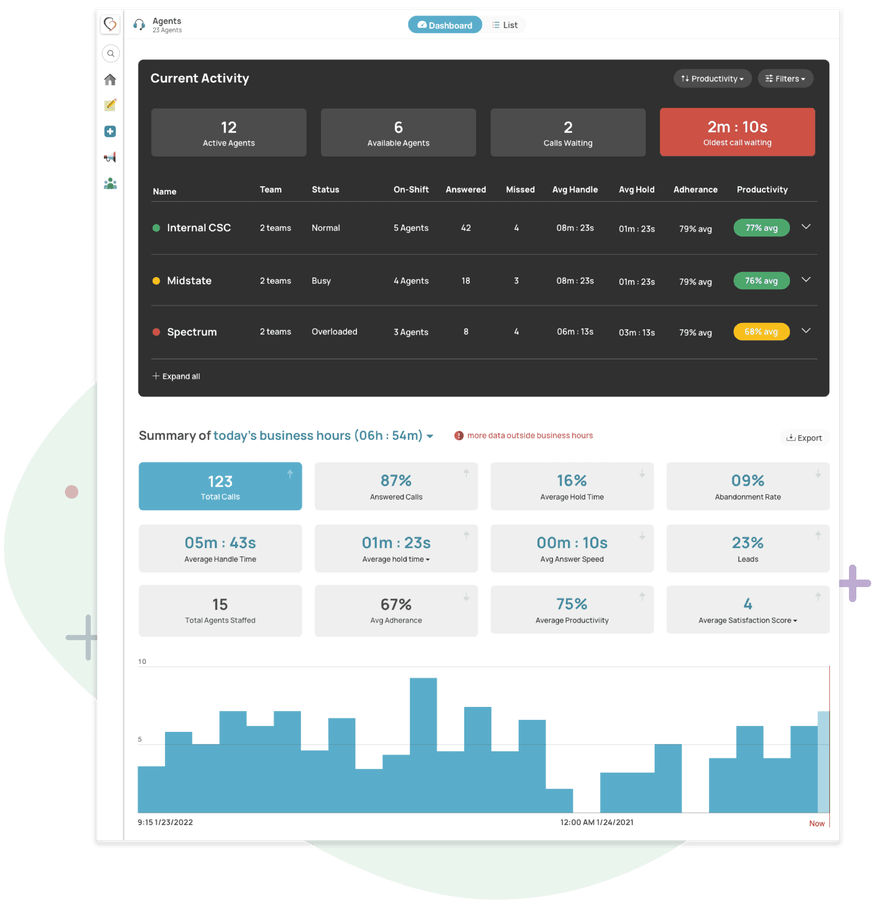 Sparkle's fully-integrated digital call center is built around healthcare industry needs, with an interface that's been refined over years of use to center the patient experience and remove friction from agent's workflows. SMS and email tools have PHI detection built right in, and allow patients to securely log in when needed. And the comprehensive dashboard provides managers with reports, analytics, and full-spectrum operational oversight to track all patient communications in real time.
In-browser Calling
Real-time Dashboard
Shift Controls
Coaching & Drop-In
Recordings & Transcripts
Routing & Call Groups
External Call Centers
Transfers & 3-way Calling
Built-in call tracking
Secure Email
SMS Integration
Advanced Reporting
Patient journeys put your whole team on the same path.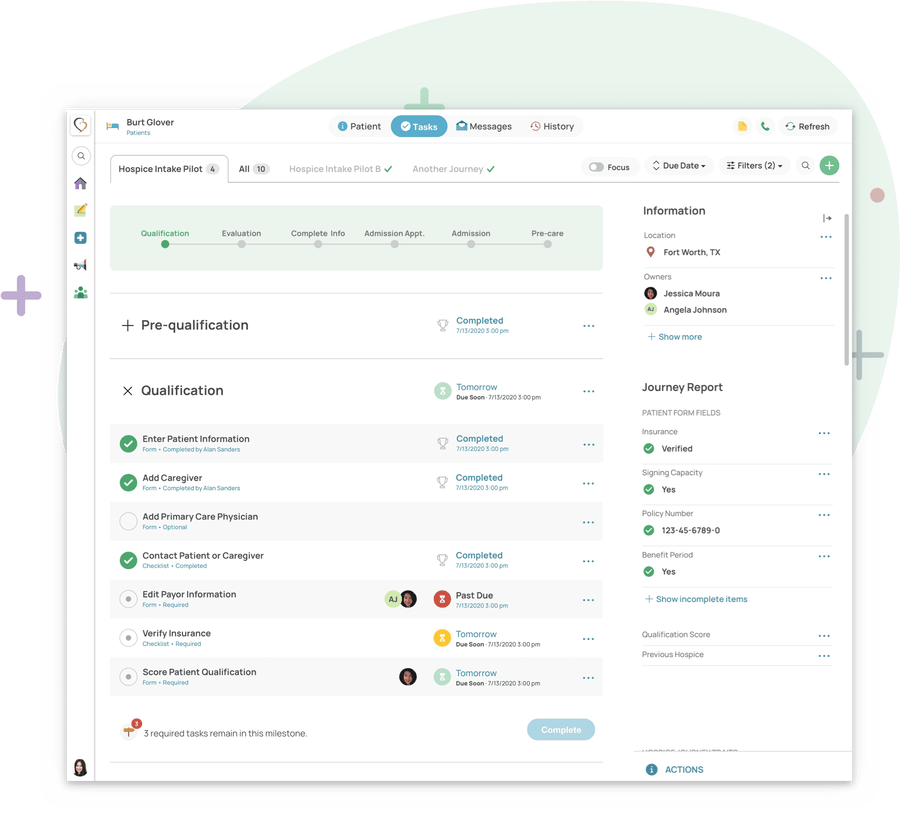 The journey is the destination.
Think of a patient journey as the complete experience a person has with your organization outside of the doctor's office, starting when they're just an online lead. Each website inquiry, phone call, scheduled appointment, intake form, or post-care follow up — Sparkle's Patient Journey Manager tracks and arranges the entire experience into customizable milestones and automatically assigns timed follow-up tasks to coordinate your team's priorities and keep each patient's engagement running smoothly.
Journey Builder
Timed Milestones
Tasks & Tools
Triggers & Timers
Patient Prioritization
Automated Escalation
Patient Reports
Appointment Management
Contact Management
Interaction Notes
Patient History
EHR Integration
Build Connections. Build your future.
Sparkle Connect takes advantage of all the hard work and money your organization spends on lead generation. From making the first-touch interaction smooth and efficient, to ensuring satisfaction, and nurturing relationships to keep patients returning for years into the future. 
Ready to find out if Sparkle Connect is right for your organization?
Build incredible healthcare websites, mobile apps, and campaigns that automatically track marketing ROI.
A best-in-class doctor finder that helps your patients select and schedule appointments with their ideal provider.
The communication hub that helps call center agents, managers, and clinicians organize around patient journeys.